The EDU application offers the possibility for the i40 indicator to manage a simple dosing process whilst loading or unloading.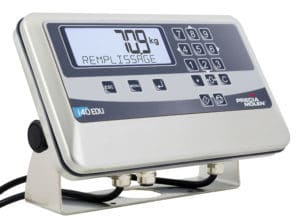 The local monitoring of actuators ensures maximum accuracy and great dosing repeatability.
Set points can be entered using the integrated keyboard or transmitted via a PLC network or industrial PC.
The i40 EDU indicator comes in all the housing versions of the i40 for an installation tailored to all work environments.