Visit us at PARCEL + POSTEXPO from September 30th to October 3rd at AMSTERDAM, Hall 8-Stand 1340!
Innovative solutions perfectly adapted to the present and future needs of postal services.
Discover our full range of weighing scales and OEM weighing modules. All our products meet the most stringent regulatory requirements for operations that determine transportation costs.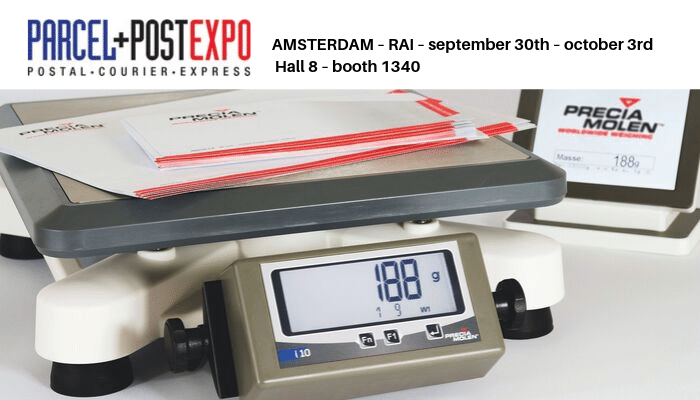 We will present in particular:
The postal mail and parcel scale Ci10 / 50 which proposes a capacity of 30kg but with the required precision for the postage of mail. It saves space by allowing you to weigh everything directly at the counter. Equipped with its graphic display (optional), it becomes an advertising medium when not in use.
Kiosks and postal lockers: scales to integrate into franking kiosks. These multifunction machines free staff from support for basic operations.
Dynamic weighing and identification system for parcel transport lines as part of the handling of industrial mail
New in 2019: Weigh2Track
What if your postal scale gave you much more than the weight of each package you deal with?
Our newest IOT solution for storing and processing weighing in the cloud Weigh2Track offers the management of alarms by sending SMS. Weigh2Track is part of of the PM Connected Services range.