Trade Fair feedback – SIM 2015
PRECIA MOLEN exhibited its aggregate weighing and dosing solutions at the SIM 2015 Trade Fair
This exhibition of the Mineral Industry Society Congress took place on the 21st – 23rd of October 2015. PRECIA MOLEN, widely known manufacturer renowned for its expertise, will showcase its aggregate weighing and dosing solutions that apply from extraction to weighing on stand C22.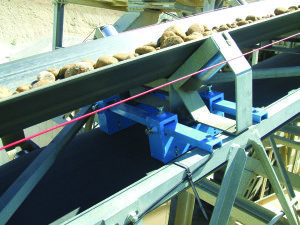 PRECIA MOLEN will exhibit solutions for:
– CONTINUOUS WEIGHING: integrating belt scales • weighing belt conveyors • weighing screws
– CONTINUOUS DOSING:  volumetric and weigh belt feeders • dosing hatches
– ON-BOARD WEIGHING:  hydraulic weighing on wheel loader
– STATIC WEIGHING:  weighbridges • driver consoles with card reader
The Modular Belt Weigher MBW, combined with a flow indicator i40 BS, suits all continuous weighing applications on belt conveyors in quarries, sandpits or mines. It particularly accommodates applications requiring fast installation and a later move onto another site conveyor.
The MBW infrastructure is the base of a modular integrating scale that uses the existing station of a conveyor to be equipped. Particularly adapted for non-legal for trade flow measurement, it can also be used, thanks to its accuracy, as a continuous totalizer during extraction, processing, mixing or storage phases.
The i40BS electronics can be installed either locally with its waterproof stainless steel housing or remotely with these 2 complimentary models: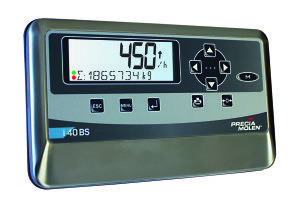 – On console or cabinet front panel with its panel-mount version,
– On cabinet back panel with its DIN rail version. Can also be connected to an automation device or an IT system, to manage global or daily production.
High quality and close proximity service in France and abroad
With more than 300 technicians distributed over 42 sites in France, the PRECIA MOLEN SERVICE subsidiary offers comprehensive, timely and regulatory compliant services and interventions. Most PRECIA MOLEN SERVICE's sites are ISO 9001 certified for the calibration, testing, adjustment and repair of weighing instruments. Our subsidiaries abroad ensure commissioning and after-sales service.
About PRECIA MOLEN
PRECIA MOLEN designs, manufactures, sells, installs, maintains and tests industrial and commercial static weighing, continuous weighing and dosing instruments. These solutions are designed both for heavy industry (mines, quarries, steel, energy, and environment) and light industry (food, chemicals, transport and logistics) and also to the government (departments, local authorities). From design to maintenance, the PRECIA MOLEN group covers all the needs of professionals in the field of weighing.
Established in 1951 and based in Privas in the Ardèche, PRECIA MOLEN is present in 42 countries through 13 subsidiaries and a large network of agents. The group has four production sites in France, the Netherlands and India and has over 850 employees in total. Supported by a dynamic innovation policy, it is certified by OSEO Innovative Company.
PRECIA MOLEN is listed in compartment C of NYSE Euronext Paris (ISIN code FR0000060832 – Mnemo: PREC).
Further information:
PRECIA MOLEN
BP 106 07001
Privas
France
T: (+33) 4 75 66 46 00
F: (+33) 4 75 65 83 30