Automatic Bulk Scale ABS-XF
The ABS-XF Automatic Bulk Scale is designed for the automatic weighing of milling flour. It can be used for internal use or in legal metrology to equip a loading station.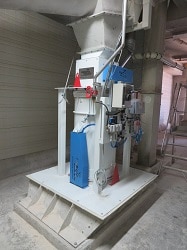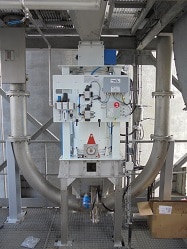 DEDICATED TO GRAIN FLOUR WEIGHING
The ABS-XF bulk scale is robust and easy to use.
Components are located outside for safety and maintenance.
The structure is made of 304L stainless steel or S235G steel with a food-grade coating, meeting all requirements from the Agro-Industry sector.
Connected to our I 410 ABS Controller, the scale can be used for legal for trade operation as vehicle loading.
Dedicated Software
Discontinuous Weighing Software I 410 ABS
The system equipped with I 410 ABS hopper scale software is the measuring and control device for PRECIA MOLEN hopper scales. The I 410 ABS system may also replace different indicators on existing installations. The I 410 ABS software may control any type of hopper scale: – hybrid with levers or 100% electronic, – with one or several filling gates.
i40 GFS
The i40 GFS is an industrial weight measurement transmitter which has a display mechanism and software to control the cycle of a weight feeder or other liquid, powder or grain feeder machine.