Compression load cell TSL-INT – From 2,5 to 30 t
Weighing of hoppers, tanks and small and medium capacity silos, for non-trade use only.
The TSL-INT load cell consists of a stainless steel body (according to IP 68). It is available in 5 capacities:2,5, 5, 10, 15, 30 t.
Its small size and ease of installation make it ideal for all industrial weighing applications.
It is available with a mounting kit for weighing silos, hoppers or tanks. This kit is made of stainless steel and it includes an anti-lifting device, a strip preventing lateral forces, and screw stands to simplify installation.
EX Option
Ex version for use in gazous or dusty explosible zone according to new directive 94/09/CE.
Marking:
EEx II 2 D T80°C IP68.
EEx ia IIC T6 II 1GD.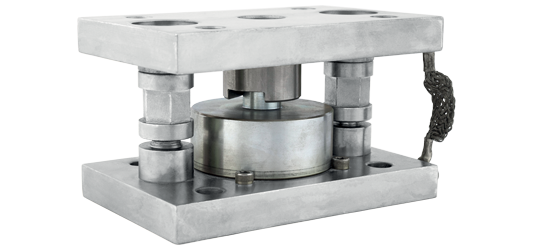 The other products in the range