Weighing solutions tailored to your needs
Every installation is different. We also aim at offering you tailor-made weighing solutions, that meet your requirements and adapt to your restrictions.
Our expert teams assemble the equipment and develop that software required to meet our customers' needs. But there is nothing like a "full-scale" test! The ordered configuration is installed in working conditions in our facilities and then delivered to the customer who will be able test all its features prior to the final in situ installation.
Here are pictures of a recent so-called "FAT" for a truck weighing project with complex bulk and bag loading and ingoing/outgoing traffic management functions.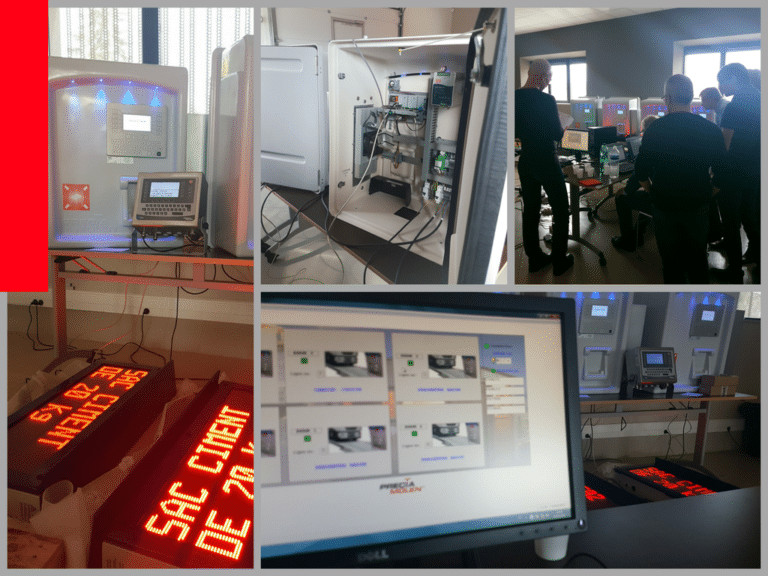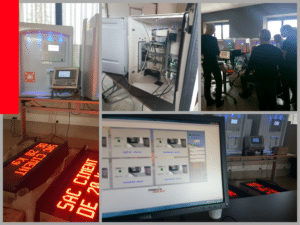 Access control and badge loading BI410 terminals, remote displays and I410 weighing electronics were connected to test the various possible configurations. Customers could then handle the equipment along with the sales and technical team who worked on this project. This was the occasion to enquire about the setting up, the control and the use of their soon-to-be-installed solution.