With the WEIGH2FLOW application, stay connected to your production tool!
Keeping an eye on the flow rates of your conveyors while attending off-site meetings? It is now possible with our new smartphone application, WEIGH2FLOW. Available for Android and IOS, WEIGH2FLOW allows you to monitor up to 20 belt scales on several production sites, in real time! Need a specific piece of information? WEIGH2FLOW allows you to filter your data by equipment or production site.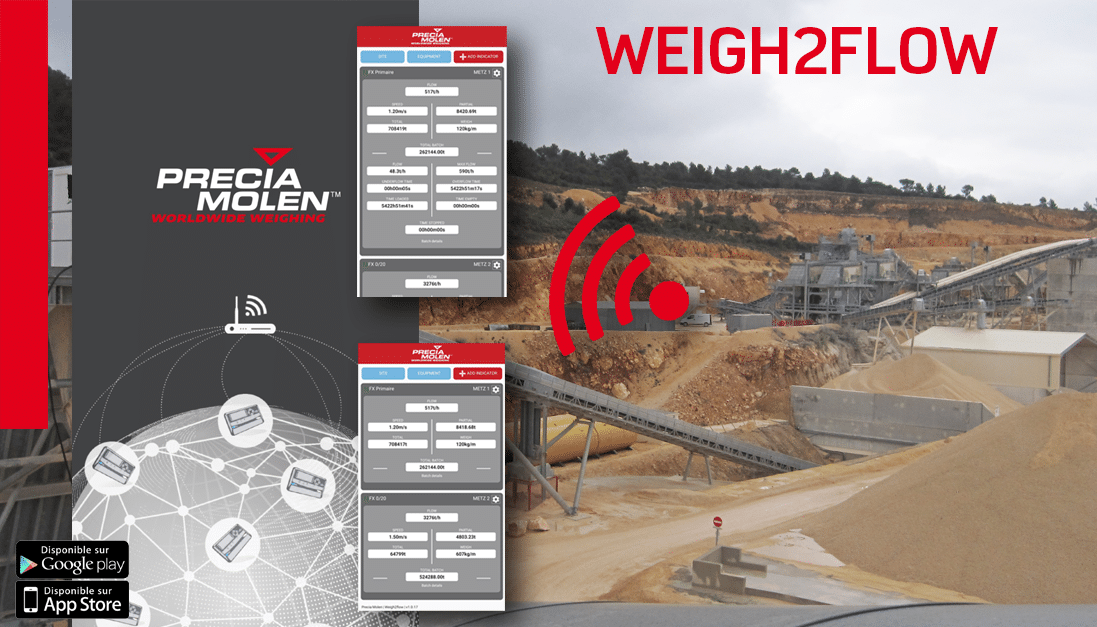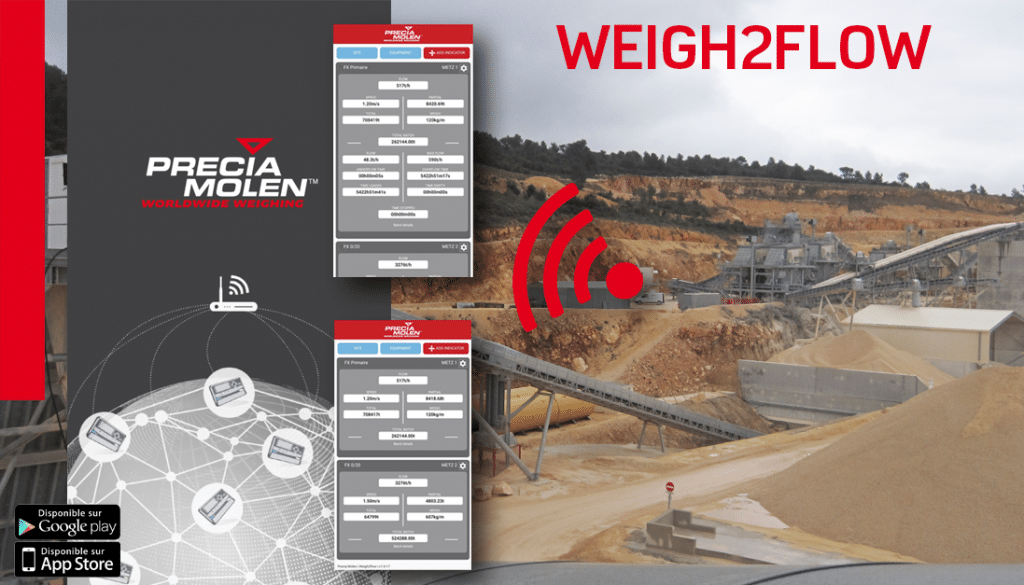 The WEIGH2FLOW application is free and does not require any subscription. It is compatible with our new i40BS Connected range of indicators. It also pairs with Databulk BS, our continuous weighing management software, or with our electro-generator for an autonomous installation on long-distance belts.