Compact scale: from 1.5 to 20kg
Our compact scales have been specifically designed to meet your needs simply without compromising on performance.
Easy to use and install, they are available in capacities of 1.5kg, 3kg, 6kg and 20kg and have an IP65 waterproof certification.
Choose the user interface that suits your needs:
The Ci5: It has a simple interface and 3 weighing modes (simple weighing, counting and animal weighing).
The Ci20: It has a modern user interface to access innovative identification and traceability functions. 5 weighing modes are available (simple weighing, counting, percentage, checkweighing, calculation).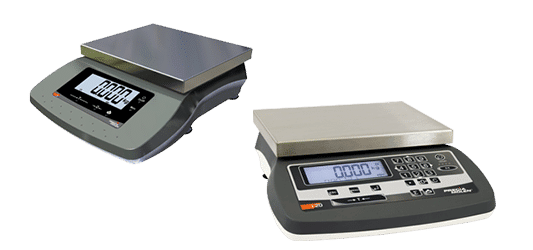 The other products in the range