Industrial laboratory scales – IBK range
The 490 IBK range of industrial laboratory scales offer advanced performance at reasonable cost. These precision scales provide Class II fine precision for all capacities in the range from 12,000 to 34,000 g.
An additional feature of these scales is the SCS auto calibration system. The scales feature a large stainless steel platform offering protection against dust and liquid ingress, making the 490 IBK range suitable for industrial environments and intensive use.
The RS232 serial link allows connection to a wide range of peripheral devices via a PC including printer, scanner, remote display, etc.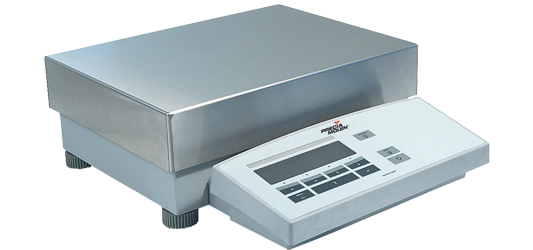 The other products in the range