Truck dumpers – VS-T / EVS-T
Meant for unloading bulk commodities, truck dumpers have become extremely popular and useful.
Large quantities of bulk commodities can be unloaded rapidly and reliable as for example at grain terminals and silo installations.
For users and processors of large quantities of bulk material, the truck dumper is an ideal choice.
Greater efficiency can be achieved when combining two functions, unloading and weighing, thus saving space, labour costs and inducing a lower investment.
Our truck dumpers and truck dumper weighbridge are designed to fulfill the requirements for fast, efficient and above all reliable unloading of a wide variety of road vehicles.
They have been installed for numerous applications worldwide.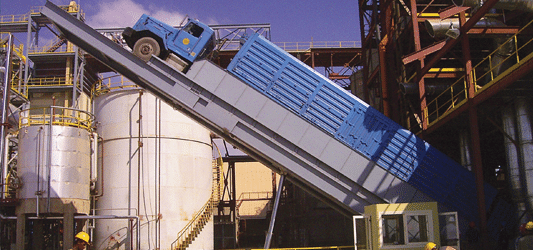 The other products in the range