Weighbridge ROC
The ROC weighbridge is a modular weighbridge composed of two or three precast concrete decks depending on its length. Designed for all vehicle weighing applications, the ROC weighbridge is a concrete weighbridge meeting the dimension of your project thanks to its five standard elements.
It is steadfastly ranked as an upmarket product for intensive use.
As it is modular, your weighbridge can be totally adapted to meet your needs.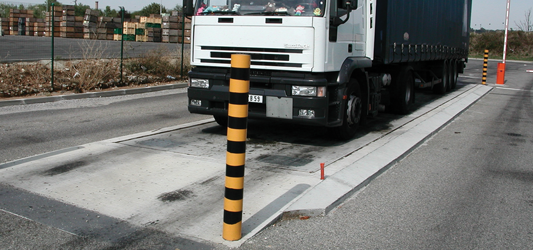 Functions
Installed in low-depth pit or above ground
Simplified civil engineering
Put into service in 24 hours
Robust due to its concrete poured in industrially vibrated moulds
Corrosion-resistant due to its concrete deck and its hot galvanised steel hatches
Easy to transfer on only one lorry
Characteristics
Available standard dimensions: 12 - 13 - 14 - 16 - 17 - 18 - 19 - 20m.