WEIGH2CONTROL: connected weighing, remotely!
Centralization and simplification of weighing management, even remotely: the WEIGH2CONTROL application gives you access to all the functions of your scales or weighing indicators with a Bluetooth or Wi-Fi connection.
With its fully customizable interface, the WEIGH2CONTROL application replaces your traditional display systems and allows you to remotely monitor and centralize weighing information from your connected instruments. The application can be installed on a smartphone, a tablet, or a computer. WEIGH2CONTROL also ensures the traceability of your data (with storage in the application or CSV export) and can communicate with the printer.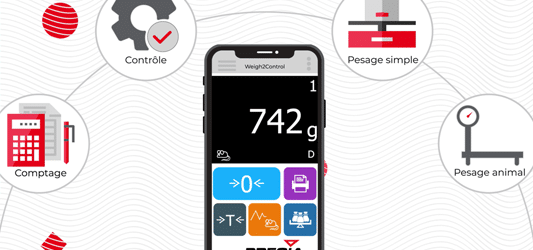 The other products in the range