Crane scale CSi5 – from 150 kg to 6000 kg
The CSi5 crane scale allows you to lift and weigh your loads in a single operation, in compliance with the strictest European safety standards, thanks to the uncompromising design.
The crane scale CSi5 is equipped with a double system of protection against shocks and overloads. It also offers a sound and visual indicator to avoid any potential overload, which is activated at 80% of the maximum expected range of your model.
To adapt to the needs of your activity, the Csi5 crane scale can be used indoors or outdoors (IP66) and is available in several models, with a range from 150 kg to 6000 kg.
The +: guarantee of operation of one week (40h) in continuous – removable Battery – option "bumper" – compatibility Weigh2Control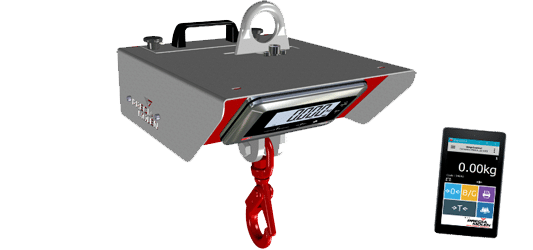 The other products in the range