Weighing indicator i5
The i5 Weighing indicator has been designed to meet all your requirements for so-called simple weighing applications and in harsh industrial environments (protection from dust and water projections in compliance with the IP66 index).
Priority has been given to the ease of use and installation. With the supplied accessories, mounting is fast on all PRECIA MOLEN platforms. Such accessories are also perfectly adapted to renewal operations.
The i5 offers numerous advantages to integrate into your work environment. Its IP66 housing, in ABS for fast cleaning operations, is fitted with 4 non-skid feet for perfect stability on the work surface. Its reversible front panel and mounting accessories enable its installation in any kind of situation.
It is equipped with a pressure balancing device that protects it from condensation and an elastomer seal that ensures sustainable optimal water tightness.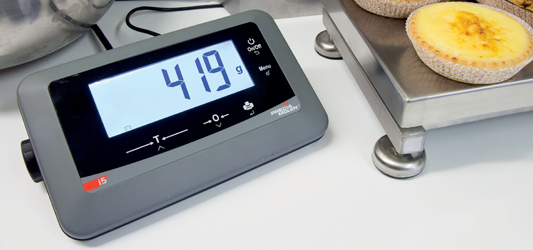 The other products in the range